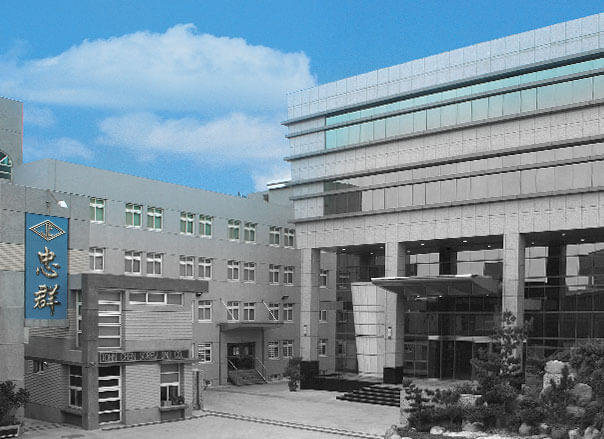 JOHN CHEN SCREW
WE ARE PROFESSTIONAL STAINLESS STEEL MANUFATURER IN TAIWAN FOUNDATED IN 1981 WITH OVER 40 YEARS EXPERIENCE.

WE PLAY AN IMPORTANT ROLE IN TAIWAN'S SCREW INDUSTRY WITH HIGH SPEED, CUSTOMIZED, HIGH-QUALITY.

MOREOVER, WE FOCUS ON CUSTOMIZED SCREW, MOLD PROCESSING, AND R & D CAPABILITIES.

RECENTLY, COOPERATED WITH NIPPON STEEL WHICH MADE US HAVING A GREAT DEVELOPMENT WITH THE YUS550 SERIES OF PRODUCTS, WHICH CAN DIRECTLY PENETRATE 13mm THICK METAL SHEET AND 5mm THICK STAINLESS STEEL SHEET WITHOUT PRIOR DRILLING, SURPASSING Bi-METAL IN ALL ASPECTS.
All productions from wire rod to screws are processed in house, including drawing wire, preparing tooling, manufacturing screw, passivating, and packing, so as to provide best quality, price, and delivery time for standard/customized screw sizing from 1.2mm-25mm.

IN HOUSE PRODUCTION
MATERIAL IMPORT

PASSIVATION

WIRE DRAWING

SCREWS MANUFACTURING

TOOLING R&D
THANKS FOR YOUR SUPPORT. IT'S OUR PLEASURE TO INVITE YOU FOR DEVELOPING MORE PRODUCTS.
THE ESTABLISHMENT OF JOHN CHEN SCREW

FOUNDED ON OCT 25

NAMED AS【JOHN CHEN SCREW FACTORY】

CERTIFICATION MARKS

MOVED TO TAISHAN DISTRICT, TAIPEI CITY

【B CORPORATION CERTIFICATION】 APPROVED BY BSMI

IMPROVE AND BREAK THROUGH

CAPITAL INCREASED TO NTD 10 MILLION DOLLARS

RENAMED AS【JOHN CHEN SCREW IND. CO., LTD】

COOPERATE WITH NIPPON STEEL

IMPORT STAINLESS STEEL WIRE ROD FROM NIPPON STEEL

HIGH QUALITY AND STABLE REVENUE

ANNUAL REVENUE REACHED NTD 330 MILLION DOLLARS

ISO CERTIFIED

PASSED【ISO 9002 CERTIFIED】

ISO CERTIFIED

PASSED【ISO 9001:/2000 CERTIFIED】

RELOCATION AND CAPITAL INCREASE

MOVED TO GUISHAN DISTRICT, TAOYUAN CITY(PRESENT ADDRESS)

CAPITAL INCREASE TO NTD 200 MILLION DOLLARS

SETTING UP NEW DEPARTMENT

SET UP MULTI FORMING SCREW DEPARTMENT、MOLD DESIGN & PRODUCTION DEPARTMENT

INNOVATION OF MASS PRODUCTION

INTRODUCED NEW MATERIAL YUS550 AND STARTED TO PRODUCE

ISO CERTIFIED

PASSED【ISO 9001:2015 CERTIFIED】